Shrey Sawant / The Hauterfly
Culture
5 Thoughts We Had While Watching 'No Time To Die' Trailer. Lashana Lynch, Ana De Armas Stole James Bond's Thunder!
By
|
Okay, I know this feels a little blasphemous, to divert attention from the amazing Daniel Craig as his James Bond sojourn comes to an end with the swan song that is No Time To Die. But I dare you to say that watching the new 00 agent, Lashana Lynch's Nomi, and Ana De Armas' Paloma kick serious ass in the second trailer of Cary Fukunaga's No Time To Die, didn't just kill you and transport your soul to badassery heaven. Consider us both shaken and stirred by all that action, enough to rival even the stunts pulled by Mr. Bond himself! The film was supposed to release in March this year, but with coronavirus playing he baddest Bond villain of all time, the release has been rescheduled for November. The second trailer has just dropped, giving us a deeper glimpse at what brings James Bond back from retirement. Basically, a blast from the past in the form of Léa Seydoux's Madeleine Swann and the new Bond villain, Rami Malek's Safin.
Of course, the dream team at MI6 is back as well. We've got Naomis Harris as Moneypenny, Ben Whishaw as Q, and Ralph Fiennes as M. Other characters, like Jeffrey Wright's former CIA agent Felix Leiter and Christoph Waltz's Ernst Stavro Blofeld are also returning.
Here are five thoughts I had running at break-neck speed in my head while I watched the second trailer for James Bond's No Time To Die!
1. I'm so excited to see Lashana Lynch as the first female 00 agent in the franchise!
I know a lot of people advocated for a female Bond to replace Daniel Craig once he's done. But I was quite against the idea. Why should we have to takeover an existing character, written with a certain backstory in mind? Why can't we just write a new female spy character for our own franchise? And thank heavens, we do have a female agent but she's not 'the new bond'. Instead, the amazing Lashana Lynch, who we saw as fighter pilot Maria Rambeau in Captain Marvel, is the new 00 agent for the MI6. She may have taken over Bond's assignments after he retired, but she is a whole new character who could go on to have a spin-off of her own.
Even Bond himself is mighty impressed by Nomi, as we hear Daniel Craig tell on the phone in the trailer. And the fact that we see them both team up on the mission together tells me that he too couldn't ignore just how good she is! TBH, I cannot wait to see her do those stunts that MI6 agents end up doing on a normal basis, and match step, perhaps even on-up Bond!
2. Did Ana De Armas just kick major bad guy ass… in that gorgeous gown?
Gone are the days when Bond girls were just inserted into the movie for sex scenes and then dying so the macho hero could have a vulnerable moment. Ana De Armas may be dressed to kill in that stunning blue gown with the plunging neckline and diamonds, but she is literally dressed to kill.
I saw her moves in that gown, as she sent some bad guys kicking and flying, and my straight female self was turned on a little. I have hundred thoughts when I am wearing a dress and have to sit on a bike, and here is Ana's Paloma, who seems to be fighting in hills and wields a gun as an accessory! It's also going to be fun watching her reunite with her Knives Out co-star, Daniel Craig! Petition to give this this "young lady in Santiago" a femme fatale spin-off of her own!
3. Fleabag and Killing Eve's Phoebe Waller-Bridge has co-written the movie, so it's bound to be awesome, right? RIGHT?
To say that I love Phoebe Waller-Bridge is an understatement. I worship her. She has delivered us from darkness to such amazing content with Emmy-award winning shows like Fleabag and Killing Eve, with brilliant, relatable female characters. And this gives me hope that the erstwhile machismo-dominated James Bond franchise might finally do proper justice to its female characters! If they're anything like how Eve and Villanelle are, I am already a fan!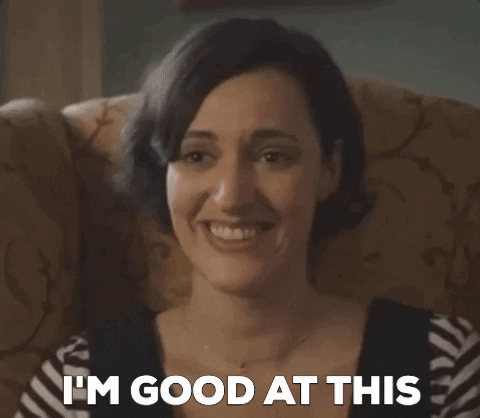 4. I'm going to be so sorry watching Daniel Craig go!
I know, I know Craig is pretty done with the franchise, and he's actually happy to hang his 007 boots. But would you look at that man move? I still think back to that shot of him in the beach scene from Casino Royale and my heart skips a beat. We've come a long way, haven't we? He's still got it, especially when you see him do the action scenes or look suave in a tux. So yes, while we're all excited to see this movie, I'n kinda mourning the departure of Daniel Craig a little!
5. Petition to bang thalis, light diyas, and chant 'Go Corona Go' so that we can watch No Time To Die in the theatres when it comes out!
We've already been denied Christopher Nolan's Tenet and Disney's Mulan. So let us pray. Who's with me?
No Time To Die releases in theatres in November. Fingers crossed!
GET HAUTERFLY IN YOUR INBOX!