Christopher Miranda/Hauterfly
Beauty
Shea Butter Is The Skincare Saviour We Need In Our Beauty Routines. Here Are The Benefits!
By
|
Ever wondered what goes into making all of our lotions, moisturizers and conditioners? While there are a number of different ingredients that form our most indulgent cosmetics, their base consists of a few selected ones. Glycerine, goat milk, coconut oil is a few of them. But is one particular ingredient that has garnered a lot of buzz in recent years is the criminally underrated shea butter. With a lot of focus and money going into making beauty regimes more natural and wholesome, this fatty oil has become a go-to for many major brands. It is so rich and smooth!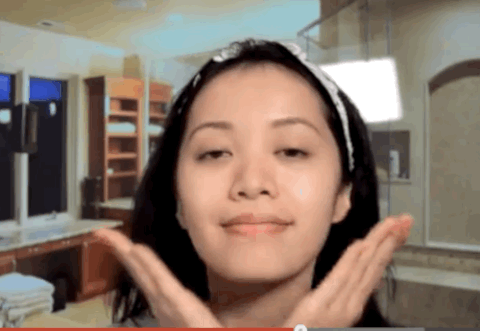 The benefits of shea butter are manifold. Extracted from the Shea tree, this fatty oil from the African sub-continent has the potential to hydrate our skin and hair, so drenched it'll thank you. Here are some the ways we can, and should, include the magic of shea in our daily routines!
A Gentle Hair Conditioner
Shea butter is excellent at reversing any damage caused by heat styling and environmental effects on our hair. The abundance of natural vitamins and fatty acids in shea butter makes it ideal for dry and itchy scalps. Rich in Vitamin A and E, it can work as a great natural conditioner to treat split ends and frizzy curls.
As A Moisturiser
While we pack on the serums and scrubs for our face, the body can often gets ignored. It is equally important to care for the skin on our thighs and back, with shea butter being a one-stop solution for the same. Especially with summer, this one ingredient can be monumental in soothing rashes and dry patches of skin on our knees, elbows and ankles!
Key To A Clear Complexion
Shea butter's emollient and humectant properties make it an excellent hydrating agent. It works well to control acne and blemishes as well due to the oleic, palmitic, stearic, and linolenic acids present in it. It can reduce inflammation in the morning and work to tighten pores and bring to the fore your clear complexion.
A Thirst Quencher For Hands
It is said that the first signs of ageing show on our necks and hands. This is in part because of the fact that they are one of the most exposed parts of our bodies and are quite often put on the back burner when it comes to nourishment. The vitamins and catechins in shea make them a good option to carry on the go and apply to keep the hands hydrated and ensure no wrinkle gives you away.
A Repairing Agent
Night time beauty routines are as important as day time ones. Possibly more important because it's at night that the skin really repairs itself.  Shea is a good relief agent for irritated skin and restores the electricity lost due to heat and dehydration. Working in  a smooth serum before you catch up on the zzzs will give you deliciously plump and glowing skin in the morning!
GET HAUTERFLY IN YOUR INBOX!