Christopher Miranda/ Hauterfly
Beauty
Kareena Kapoor, Deepika Padukone And Anushka Sharma Are Sporting Frizzy Flyaways. So Now, It's Actually A Trend. Yay!
By
|
Frizzy-haired girls rejoice! The dishevelled hair look seems to be gaining momentum with our fashionable celebs and it is giving us a lot of joy. This new hair trend has to do with mimicking frizzy flyaways in otherwise sleek done-up looks. Which is funny for me, a frizzy haired girl, who has been gifted with the same, naturally. Apart from the flyaways, the dishevelled look is also responsible for making loose strands chic. Given that it is literally impossible for me fit all of my crazy hair in a tiny rubber band, this is such good news.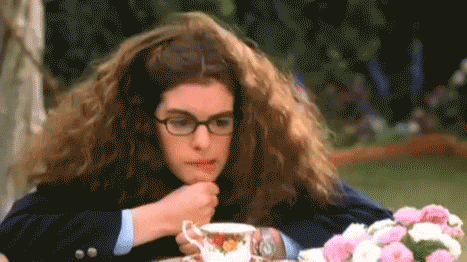 So chin up girl with crazy hair, this new hair trend will give you fabulous hair looks for days!
The Braid And Frizz
Kareena Kapoor Khan's hair stylist Yianni Tsapatori can't get enough of braiding her hair! This celebrity hair artist is giving her the most creative braids, paired with a frizzed up crown. From slinky side braids to elevated back ones, the frizzed out crown does add a lot of character to Bebo's fine straight hair.
Hot To Do It
To get frizzed out flyaways like Bebo, if you already don't have them naturally, need a simple trick. Just spray a close-toothed comb with hair spray and backcomb on the surface of your hair, keeping the comb just halfway in the hair.
The Deliberate Loose Strands
Deepika Padukone also got the Yianni Tsapatori treatment for a new campaign shoot! The actress, who is usually seen in smart waves, switched up her hair game with some deliciously deliberate loose strands added to the bun. The look might not be feasible to be recreated as is, in reality. But to pull out some sleek stands from our bun and letting them hang loose is definitely something we might do. Especially the shorter strands near our ear and under the bun. Sexy!
The Bun And Curly Front
This will be an easy one for women with natural thick curls. Rakul Preet Singh styled her all-black Anamika Khanna set with a low bun and frizzed hair on the front. The trick lies in setting the front with some spray then lightly pinching flyaways on top to get the desired look. You know, so it looks more deliberate than something you cobbled together in a hurry. This style will look so chic on all our sarees and lehengas, just throw in some hoops and we are done! Anushka sported something of the sort too.
What are some of your favourite trends going around right now? Let us know!
These All-Natural Home Remedies Help Your Hair Grow Faster And We're Obsessed!
5 Hair Care Mistakes That Are Making Your Hair Fall And Look Dull And The Experts Tell You How To Fix Them
My Hair Is Beautiful And Shiny Thanks To This Hair Oil And I Would Blindly Recommend It!
GET HAUTERFLY IN YOUR INBOX!