Christopher Miranda/ Hauterfly
Beauty
A Hair Expert Tells Us How To Take Care Of Your Hair Against All That City Pollution
By
|
Oh the stories my hair can tell! As someone who has spent the majority of her adult life trudging through the gullies of Mumbai, mine has a whole Rolodex of them. I moved to the big city from a small town in Assam. This picturesque town had the best of everything, water, food, and air. So you can only imagine the shock my skin and hair got when I first stepped out the plane and onto the crowded streets of the city that never sleeps. Fortunately, after all my years of hustling in its smoggy or dusty days, I have learned a trick or two to protect my hair from pollution.
It is true that there's nothing a good steam bath can't fix! For women who have to spend hours stuck in traffic on the daily, it is crucial to detox the hair. A quick damp towel wrap or a shower in a steamy bathroom is my go-to to get rid of all the grime from my scalp. I also have an assortment of silky and satin scarfs to protect my hair on long commutes and trust me, my commutes are LONG!
But all that might not be enough given the steep incline in pollution in Indian cities for the past couple of years. The effects of rise in air pollution manifest itself in the form of hair loss, thinning and an overall damaged look. Which is why we wanted further insights into this dangerously underrated issue, one that is being ignored by young women.
Talking to Dr. Gaurang Krishna, Specialist Hair Transplant Surgeon and Consultant Dermatologist, Director, MedLinks, we tried to demystify the haircare routine of a city girl. MedLinks is one of the topmost destinations for aesthetic dermatology and hair transplants in India and abroad. Located in New Delhi and Gurgaon, the centres are well-equipped with the latest lasers, aesthetic devices, and robots along with sophisticated OTs for cosmetic surgery and hair restoration. Here's what we took away from our brief chat with Dr. Gaurang.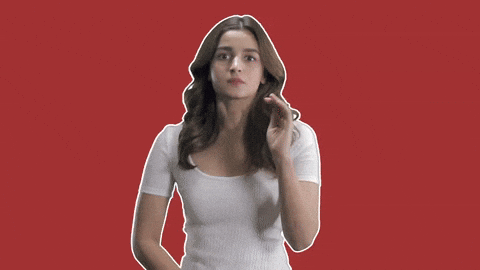 How Does Air Pollution Affect Your Hair??
"The skin and hair form the first barrier exposed to pollution. Large suspended particles, small airborne particles, smoke and gaseous pollution settle on the scalp and hair causes redness, irritation, faster exfoliation of outer layers of the scalp, exposing sensitive inner layers, causing more sensitivity, leading to further scaling. With continued exposure to pollutants, hair follicles suffer unabated low-grade inflammation leading to fibrosis and permanent hair loss", Dr. Gaurang elaborated.
We also have the pesky sweat smell and dullness of the hair that comes with overexposure to pollution. It doesn't help that we load up our hair with products like serums, sprays and styling creams, which leave them even more susceptible to be damaged under the sun. According to some reports, "Specialists in the hair transplant industry have seen an increase in their services, especially in urban environments where air quality is worse and has a greater adverse effect on the body. Today air is heavily loaded with dust, matter, lead, smoke, nickel, ammonia, arsenic, and hydrocarbon which does not only put adverse effects on our interior health but also affects our hair very badly. The reason behind this is, toxic content present in the air enter into the skin of the scalp and hinders the capability of hair to generate fiber". Ouch!
How To Protect Hair From Pollution?
The best advice that I got from my grandmother about protecting my hair was to "pay attention to it". Cover your head when in open, tone down on the styling and keep it clean! According to Dr. Gaurang, using, "EDTA shampoo (less than 2% concentration), used for chelating and removing the pollution deposits from the hair and scalp, twice a week (Monday and Friday) and regular non-medicated shampoo twice a week (Wednesday and Sunday) can help. Massage shampoo into the hair roots and leave it for  3-5 minutes before washing it off which allows for a good cleansing. Coconut oil should be applied over the shaft of the hair to protect and prevent the entry of pollutants into the hair. If you don't want to use coconut oil, then a good leave-in conditioner could help in coating the hair shaft and preventing damage", he revealed.
He also gave an easy out for women looking for extra care, "Use Sebamed everyday shampoo and dimethicone hair serums. One can use antioxidants tablets and Minoxidil lotion to stimulate hair growth apart from the above general measures". Neat!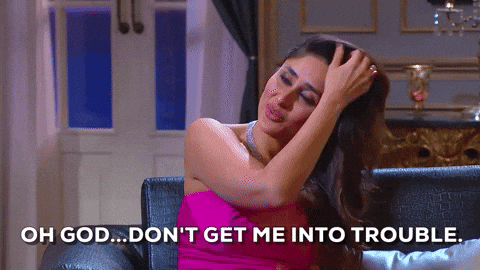 Hair Mistakes The City Girl Is Making
No matter how hard we try, we can't escape the adverse effects of pollution. Most of the time, it is our ignorance that leads to much more damage than intended. Dr. Gaurang commented, "For women who have long hair, it's better to avoid opening them while you are going out as it will expose all hair with pollutants. Additionally, colouring, straightening, smoothening make hair shaft weak, which allow pollutants to enter more into hair to cause damage".  He also suggested to "Use mild pH balanced shampoos while cleansing your scalp, apply a leave-in conditioner and eat a healthy diet. Take biotin tablets to add that extra nourishment for hair and skin. Eating a healthy balanced diet with high proteins and fruits along salads would be sufficient", to maintain healthy hair. So keep it simple, guys!
I supplement my hair health with a light anti-pollution hair mist to add one extra barrier. It helps that they come on sweet scents to make my hair smell extra fresh. Pro Tip: On days I just cannot find time to wash my hair, I clean it with dry shampoo and thorough brushing with a hairbrush instead. It works like a charm!
Now that you know how to deal with the stupid smoggy days, flaunt that gorgeous mane as much as you like!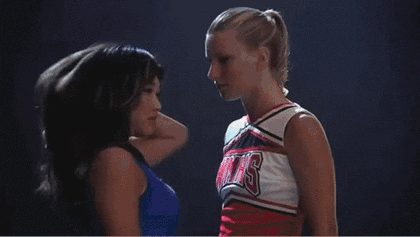 Anushka Sharma, Sanya Malhotra Serve Up Inspiring Ways To Style Short Hair
GET HAUTERFLY IN YOUR INBOX!