Jigyasa Chandani/Hauterfly
Beauty
Get Inspired By These Summer-Friendly Hairstyles Worn By Your Favourite Celebs
By
|
There are two things that bear the brunt of a long commute to work during the summers- the outfit and the hair. There is nothing more heartbreaking than to step out in the sun with freshly washed and flowing hair only to have it instantly ruined. You go from a diva right out of a salon to a damp, sweaty mop in minutes. Which honestly isn't a good look.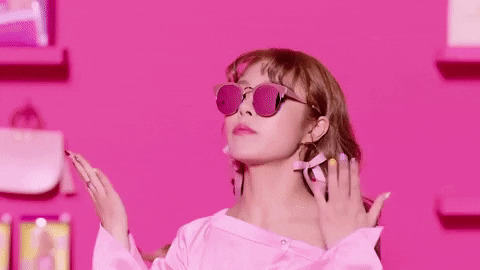 Fortunately for us, you can just throw it into something easy. Women are experimenting with their more often, including a range of different updos, braiding and generally any style that will let our napes breathe! While the messy bun is the usual go-to for hot days, we suggest switching things up, one strand at a time. These celeb-inspired summer hairstyles are quick and easy to do by yourself at home.
Low, Messy Bun
A low riding bun is a good style to pull off for women with super long and straight hair. Much like Deepika's romantic take on this classy hairstyle, a few loose strands let go from the front hairline can frame the face better. The style can transition from day to night by throwing in a dainty hairband in the mix.
Messy Ponytail
Women with wavy hair can rock this style in a heartbeat. The look is achieved by parting the mane at the centre till just before the crown and gathering the rest of the hair in a tight mid-rise ponytail. Elevate the look with a few loose strands from the front and behind the ear.
Sonam Kapoor
Super straight and sleek hair can be both a blessing and a curse. They need a lot of work to look like you've made any effort but hey, it is super easy to manage. A definite plus of this hair texture is that it looks so good in high ponytails, which is also one of the trendiest hairstyles this season.
Side-Swept Braid
Apart from her acting chops, Taapsee is a goddess in the community of curly haired women because she wears her curls with a lot of ease. The actress rarely straightens her big hair and her looks can serve up all the curly hairstyle inspiration we need. This easy side-swept braid paired with a mid-rise ponytail is great for work.
Tight Bun
Alia's clean look in the front and a messy bun at back has been a go-to look for the actress for a while now. We think it's to mark her transition into more serious roles in movies, and they work well for her. It is quite simple to do on brushed and sprayed hair.
All we need are a bunch of bobby pins and a steady hand to pull this off!
Mohawk Braids
Mouni Roy has luscious hair that can cause some serious envy. This puts her at an advantage to try bigger and more elaborate styles. This mohawk style messy hairdo looks super glamorous. For women with thick and textured hair, the mohawk braids is   half the job done, with just the mane left to spray in and set with soft curls at the back.
Rasika Dugal
Is it just us or is centre parting becoming huge this year? Apart from being very gentle on your mane, centre-parted buns are one of the smartest hairstyles out there. A dollop of hair styling gel paired with clean straightened hair and you are good to go!
GET HAUTERFLY IN YOUR INBOX!