Christopher Miranda/ Hauterfly
Beauty
5 Hair Care Mistakes That Are Making Your Hair Fall And Look Dull And The Experts Tell You How To Fix Them
By
|
We're gonna say it… there is nothing romantic about getting wet in the rain. Gorgeous leading ladies in Bollywood movies have been lying to us. The dirty rainwater mixed with hard-hitting humidity does no favours to our hair and skin. While the season does provide us with some respite from the heat, the best way to truly take advantage of rains is to take care of our at-risk assets. We already had a conversation about how to best take care of our skin during the rainy season, it's time for some expert hair care tips!
The good people over at Advanced Hair Studio were kind enough to collect experts and impart on use top tips to properly care for our hair this season. These are the 5 big mistakes we are making with hair that is costing us A LOT!

Skipping Washes
The key to good hair is a healthy scalp. In order to maintain the optimum pH balance, we should be washing our hair regularly, at least 2-3 times a week. This should always be followed by a conditioner since they fight fungal infections and moisturise our tresses to maintain a shiny texture. So skip the dry shampoo this season!

Over-Styling Hair
The humidity in the air is the main reason for drying out the scalp. Piling up other heat treatments on top of it is a recipe for disaster. Avoiding excess use of hair straighteners, curling rods and dryers and going natural can work wonders during monsoons.

Improper Diet
Forget about monsoons, our diet should reflect a healthy lifestyle in any season. Having said that, adopting a more protein-rich diet can help tie some loose ends during rains. Items like dry fruits, nuts, seeds, meat and yoghurt are the secret to healthy hair. Also, drink water to make sure your hair isn't abandoning your scalp in a hurry.

Using Improper Tools
The hurried and ferocious brushing of hair while stepping out to work in the morning is a major sin! The right comb – a wide-toothed combs with less static-  should be used to untangle an unruly mane. Breakage can be further avoided by brushing the hair from end to root and never do it on damp hair!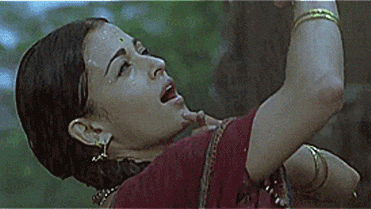 Letting Rainwater Stay On Your Hair
Lastly, never let rainwater stay on the scalp for too long. Rainwater is *drenched* with chemicals and can cause much harm if not dried as soon as possible. It also helps to adopt some monsoon friendly hairstyles like braids, they minimise the exposure of scalp and strengthen the hair follicles. Also, load up on cute umbrellas, rain jackets and coats to lend a helping hand!
GET HAUTERFLY IN YOUR INBOX!