Christopher Miranda/Hauterfly
Beauty
12 Highlighters That Are Fabulously Flattering On Indian Skin Tones
By
|
Growing up, the only highlighter I was aware of was the one I used in school to mark the whole book as "important." This served no purpose except to confuse me on nights before exams because I absolutely had no idea what to skip. When I got out of my school/college phase, I was introduced to another kind of highlighter and this time, it was for the face. Unlike school though, you couldn't highlight everything. Apparently, it's too much and you look like a shiny disco ball. Fine!
Once I got into it, there was no turning back. Turns out, I am a highlighter hoarder. I don't have just your basic golden highlighter – the one that's universally flattering on Indian skin tones- but also purples and pinks. And I can certainly carry off those shades, it also brings out the fact that I have an undying love for highlighters. In fact, while I write this article, I'm simultaneously looking for another highlighter to buy. I know I have a problem.
While hunting for a new highlighter, I came across people being concerned about the shade of highlighter they should buy for their skin tone (?) I didn't know problems like these existed in the highlighter world, but apparently, they do. And hence, the idea to write this piece was born.
Here are some highlighters that are a perfect match for the Indian skin tone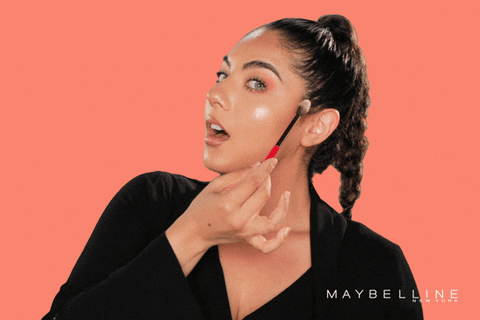 Fair Skin Tone  
If you have a pale to light skin tone, we suggest going for lighter, pinkish or peach tones in your highlighter that will not only give you a glow but also a soft, natural flush that will compliment your complexion. We found these highlighters that are perfect for lighter skin tones!
Medium or Olive Skin Tone
You could opt for highlighters that have a pinch of gold-bronze elements in them just to give you that natural sun-kissed glow! These highlighters that will match your skin tone, warm you up and make you look radiant. You will be a glowy goddess.
Deep Skin Tone
For deeper skin tones, we suggest picking warmer hues with softer undertones. Nothing flatters your skin tone better than rose gold and bronze colours. Get glowing with our top picks for your skin tone!
GET HAUTERFLY IN YOUR INBOX!